CITIZEN Ladies Hand WindingCaliber 0180A 17 Jewels

circa 1979
My Mom was packing her drawer when she chanced upon her old Citizen watch she wore during her working days some 30 years ago. I gave it a few wounds and it sprang to life. Very strong crisp ticking can be heard through the steel caseback.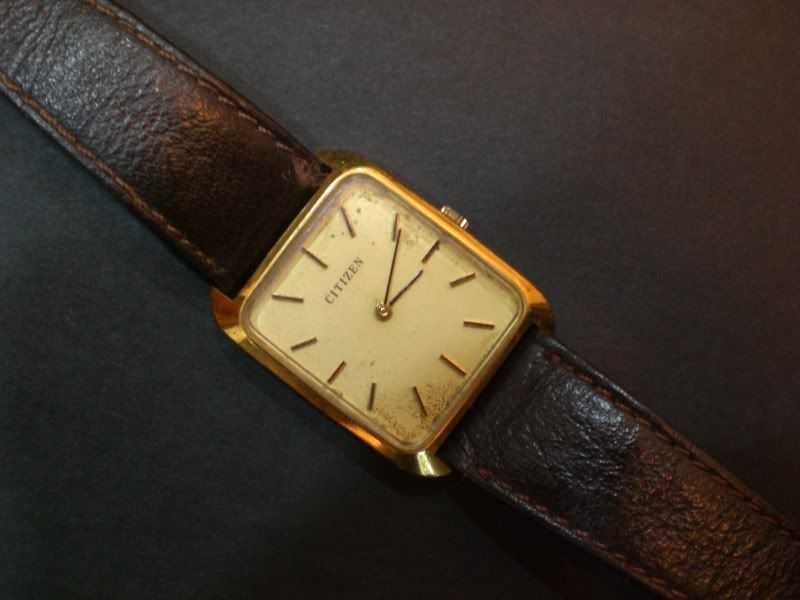 I was tempted and had to open the caseback. Although the inner case seemed badly tarnished, I am welcomed with a very clean manual movement, 17 jewels. The rear of the caseback has some blurred wordings and I make them out to be "Hong Kong". So this Citizen may have been cased in Hong Kong although the movement reads "Japan".
Once again a fine example of the durability and reliability of Japanese movements. Maybe I will have to take this watch for an overhaul. With some cleaning, a new crystal and a fresh leather band, she will be good to go for more decades to come!