2 weeks ago, I took my Uncle's Rolex for overhaul and repair. He bought it during the late 70s and have been wearing since. Recently it stopped ticking and he consulted me. A corroded second hand, tarnished hour/minute hands, good deal of moisture in the movement, scratched crystal and bracelet. This Rolex was indeed his beater!
"Full body spa" was done at K2 Watch Co. When I collected the watch yesterday, I was amazed; it looked minty! The crystal and braclet buffed to near perfection. New hands and a spanking clean movement! Of course my Uncle was very happy - he paid only 1/6 the quoted repair price if he had sent the watch to the Rolex agent.
The watch repair Master did it again!
Before "SPA":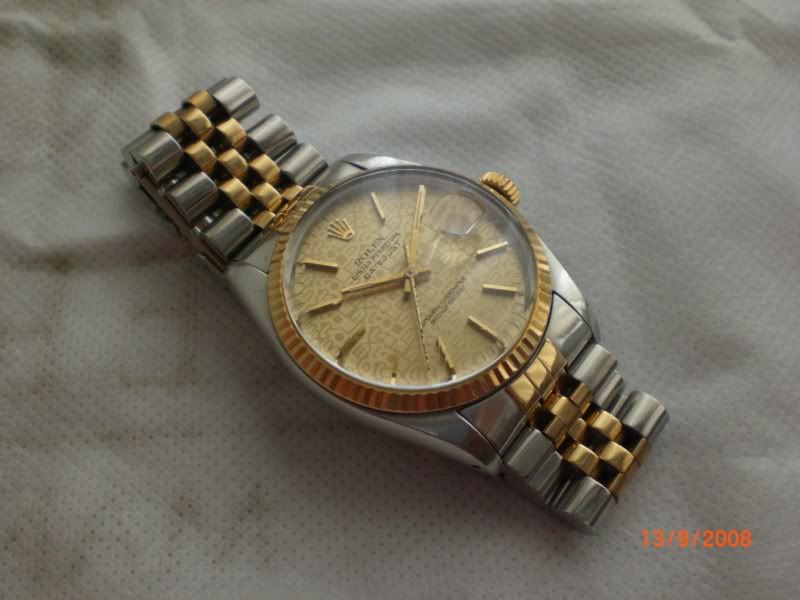 After "SPA":
I do not have the before and after pics of the bracelet. In the pic, the scratches on the crystal do not show well. A robust movement for a Rolex this age!