I was then an engineer. A Civil & Structural engineer. Precision is key to the stability of structures. Precision is also key to me. I keep to time and it was time to own a watch,
A Real watch.
Well of course, I was not wearing a toy watch then but a
Casio quartz
. It was a present from my sister. Today the battery is long dead and the Casio lays motionless in my drawer. But I never forget her as my first "decent-looking" watch.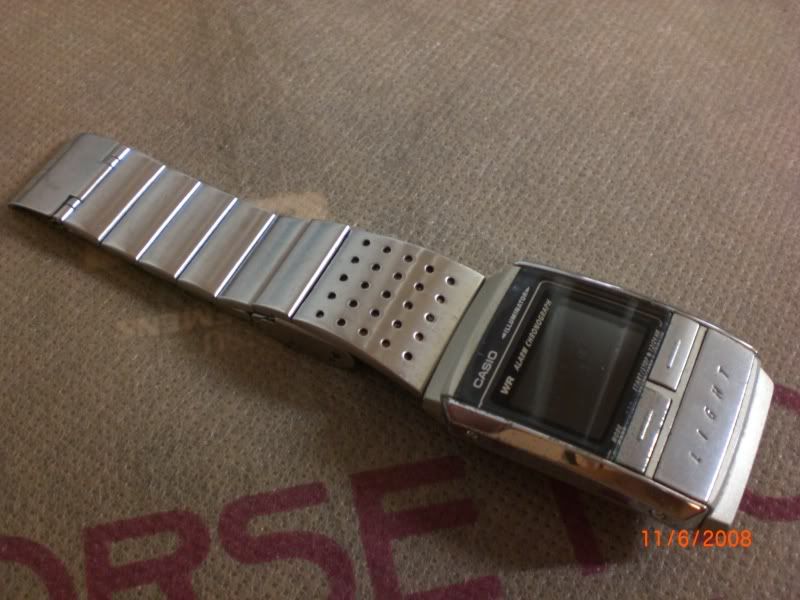 Quartz is precise but somehow the power was generated by a battery; somehow it does not feel
Real
...
I then started reading some posts in Timezone.com. This marked the start of my interest into Horology & Mechanical Watches and this took me north to Kuala Lumpur, Malaysia in 2004. I travelled to KL to celebrate the New Year with my girlfriend but the hidden agenda was to buy a watch! KL is a treasure trove of watches - Seiko, Citizen, Orient at Sungei Wang, Chinatown etc, and of course many up-market brands at Times Square, KLCC etc.
In my mind, I had my eyes fixed on a Tag Heuer Carrera Automatic but ended up buying this
Tissot Le Locle
(originally in steel bracelet):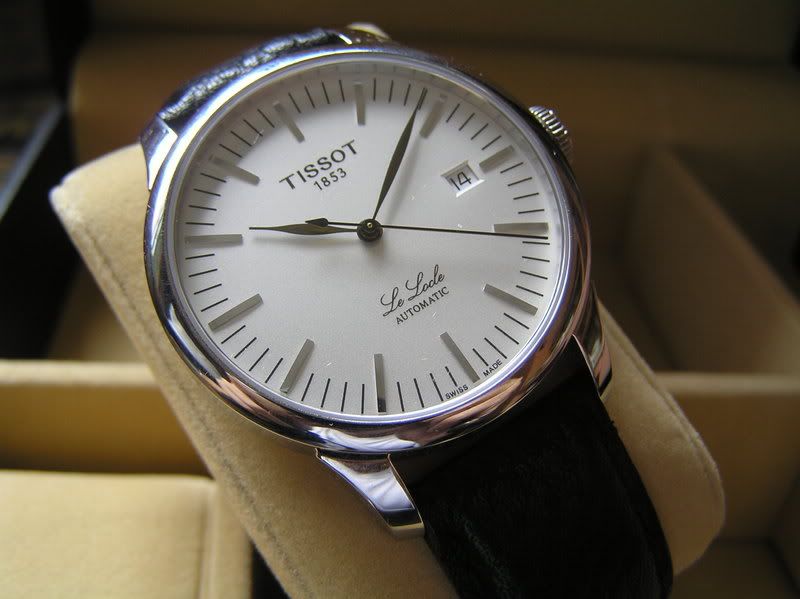 The Le Locle came in a very beautiful and large presentation box which I still keep till date. Together with her, I bought two quartz models (I think it is the PR50 Roman Numerals) which I gave to Mum and girlfriend.
As I go along, I come to realise I should be focused on just self-winding and hand-winding watches. But the same mistake was made again in the winter of 2005 in Japan where I purchased a Casio Solar Argent (solar-powered quartz):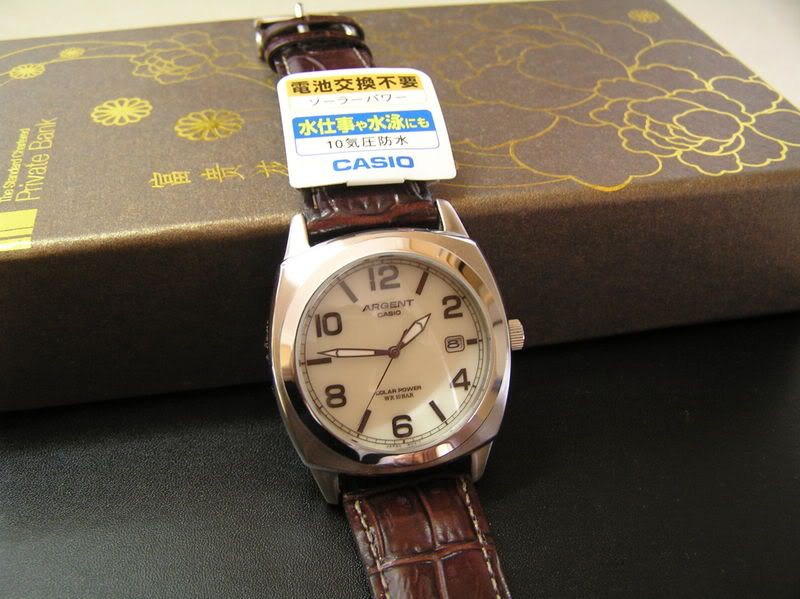 Well alas, I finally sold the Argent. I guessed this should be my first and last puchase of a quartz watch. Ironically, the Citizen ECO Drive and Seiko 6M26 Auto Calendar are on my wishlist. Hmm...maybe it is also time to review the list!
My first automatic watch, my Tissot, is now my dress watch and I begin to love watches in leather especially as it brings out a class of their own. Here she is in brown leather: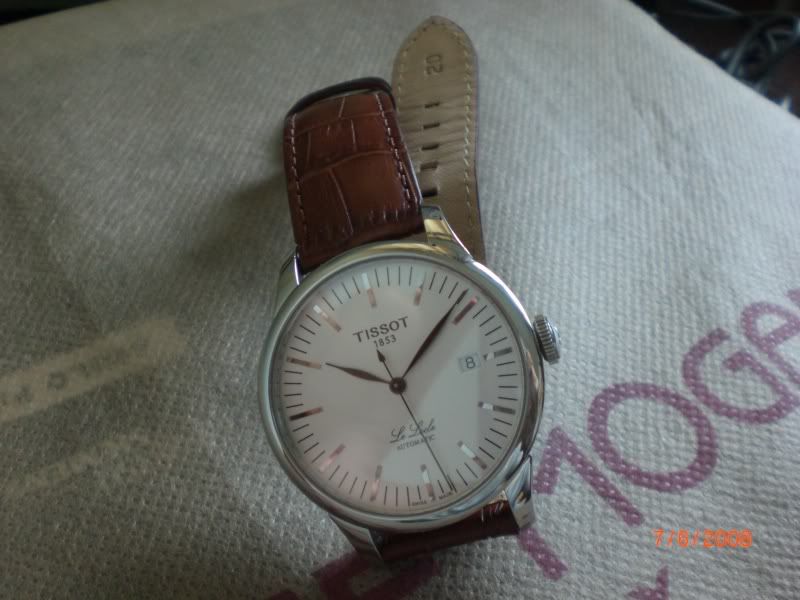 And so this is the humble beginning to my hobby and interest into watches. I am more of a "Clean-dial" person than a "Complication-movement" person. The watches that catch my eye are simple, evergreen and timeless designs. I am more of a "Classic" (not boring, mind you!) guy.
Maybe this is inherent in me and this charted my direction in the design of the watches I collect.
The purpose of
kymwatchlog
is to share what I
have owned before / currently own
in my watch boxes. My target is to document each and every small watch encounter I can remember since the days of my Tissot in 2004; as many watches have came, have gone, have stayed on...
Well, as I can only write at night and sometimes on weekends, so let's see how things unfold...
The time starts NOW.